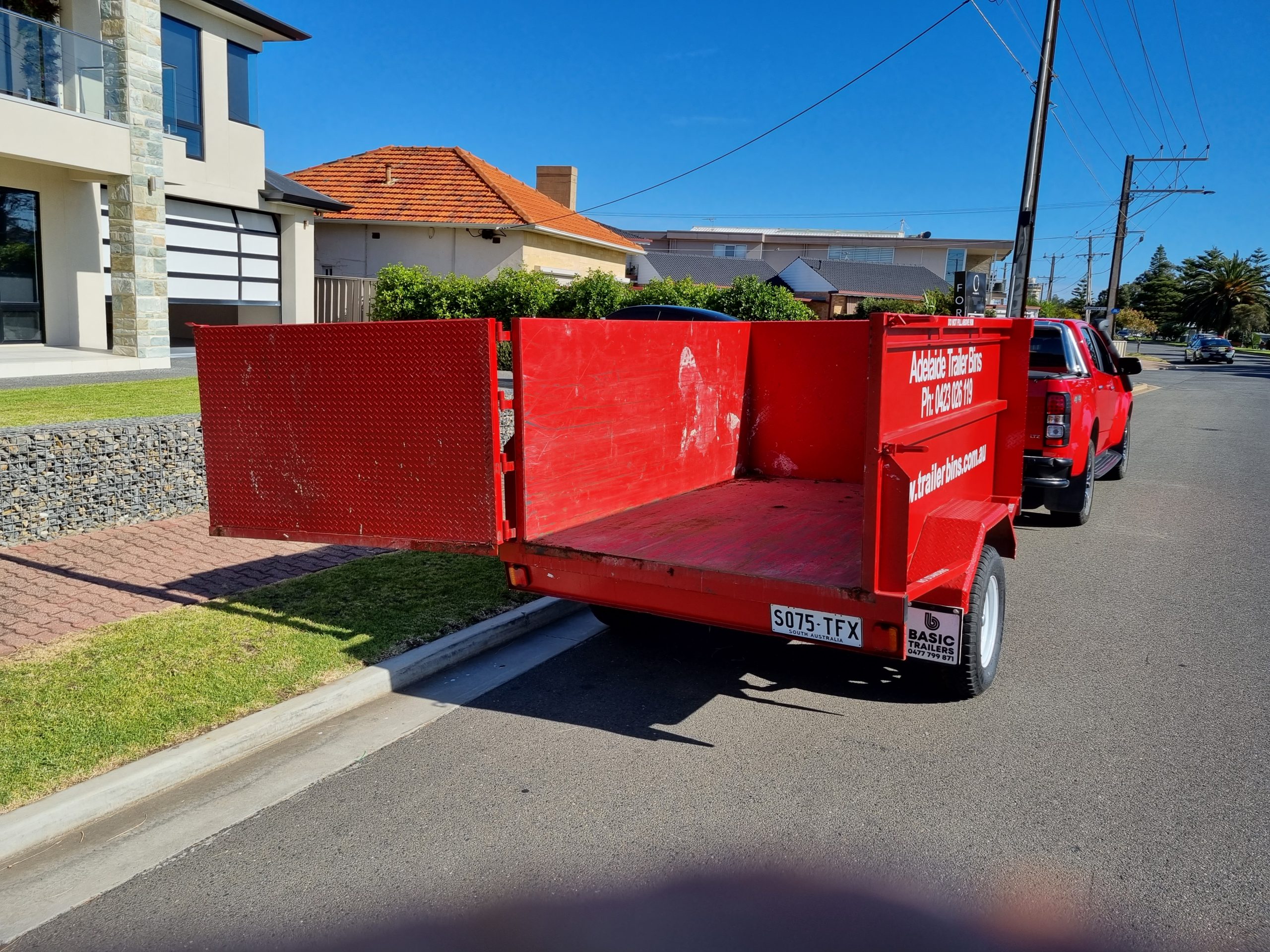 You fill the trailer bin
Our trailers can be reversed down your driveway, under your carport or building site and placed in a position that suits you close to your rubbish removal. We can also place them on the street if required as they are a registered vehicle. The only requirement is that we have to abide by any parking restrictions that apply.
With each trailer accessible to 4 cubic squares of content space, as an environmentally conscious company, we recycle up to 80% of all the rubbish that we receive. With all bookings, you have 4 days to fill your skip bin, so you don't have to frantically rush to fill the bin.
While we are more than happy to carry away green waste, wood, glass, and other debris from your property, there are certain items we would not be able to help you dispose of:- paints, chemicals, poisons, asbestos and explosive materials.
Once filled, a simple phone call or email, and we will organise an agreed time to collect the trailer with no questions asked.
Our team are here to clarify and answers any queries you may have with any sort of rubbish removal you may have. It is this excellent customer service that ensures our clients and customers are 100% satisfied with the services we have to offer.