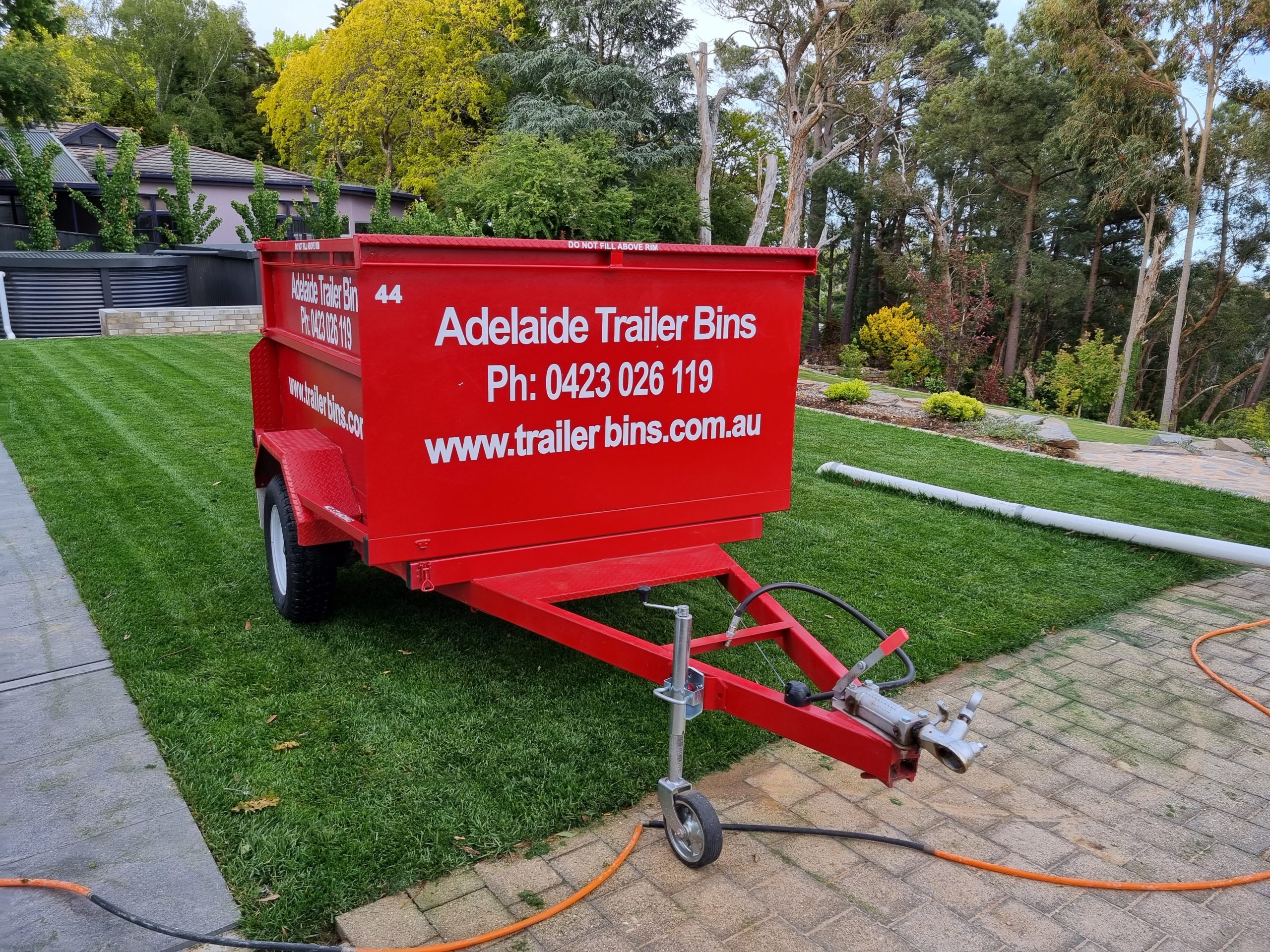 Residential & Commercial
Cleaning up of a property can be quite a time-consuming and tedious job, however, we at Adelaide Trailer Bins offer the best trailer skip bins for hire.
As a company that has been in the waste industry for many years, we know what it takes to provide top quality, reliable and affordable trailer skip bins. Our team of experts are here to provide you with all the details that you need about our skip bins, the types of waste that you can place in them.
While many companies offer skip bins, very few can provide you with the kind of high-quality, affordability, professionalism, and reliability that we do. To prove this, over the years, we have built a solid customer base and it continues to grow.
This is something we are very proud of because we have worked very hard to ensure that our clients get the kind of services that you need precisely when you need them.
Adelaide Trailer Bins are available to any Government, Commercial/Industrial Builders and Private Sector. We are prompt with our response and make sure that you get the bins on the day you need them. We will drop in the High-Grade Adelaide Skip Bin in a suitable and practical location in close proximity of your general rubbish ready for disposing.
Our team are here to clarify and answers any queries you may have with any sort of rubbish removal you may have. It is this excellent customer service that ensures our clients and customers are 100% satisfied with the services we have to offer.