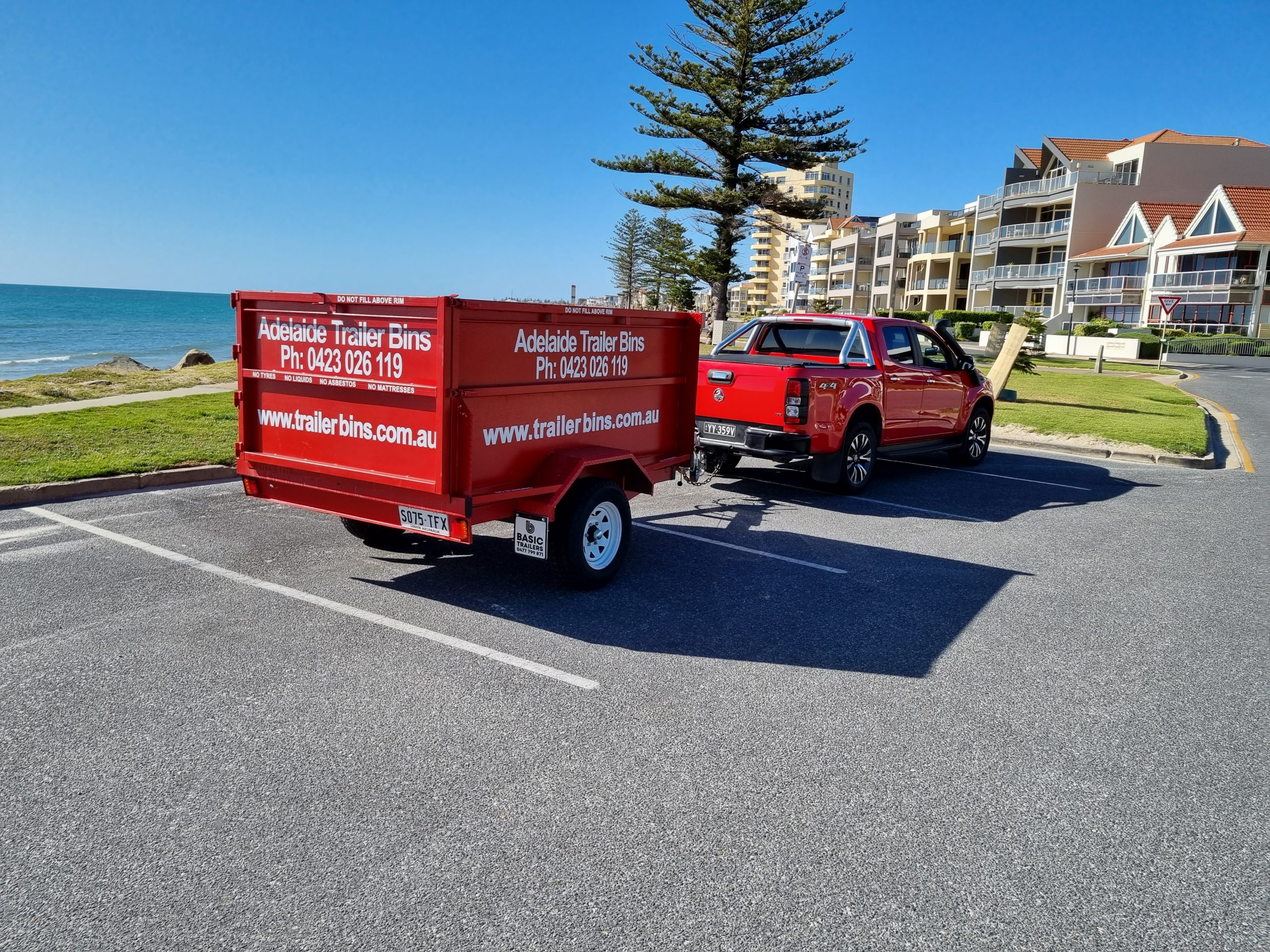 We come and take it away
Once filled, a simple phone call or email, and we will organise an agreed time to collect the trailer.
It is important to understand the goods that are being placed within the trailer bin. If any product is placed in the bin that we do not accept, then additional charges may apply. Any contaminated or dangerous waste i.e. paints, chemicals, poisons, asbestos and explosive materials are not permitted.
Overloading the bin also is a road transportation hazard. It is important not to overload the bin, and to make sure that you abide by our conditions of trade. If you require further information, please do get in touch with our friendly staff.
Adelaide Trailer Bins will provide you with a higher quality service and affordable prices.
Our team are here to clarify and answers any queries you may have with any sort of rubbish removal you may have. It is this excellent customer service that ensures our clients and customers are 100% satisfied with the services we have to offer.